A Characters & Candles Box
Life is good in the small southern town of Sugar Bend. Violet and Trudy are sisters and best friends…and they've been through a lot together. Loss. Grief. And a secret neither one can forget.

And because of this secret, they've both given up on love and true happiness. But when 18-year-old Maya shows up, fresh out of the foster care system, the winds of change will stir up the past and begin to create a future none of them could have imagined.

This book made us laugh and cry, pulled us to the end of our seat with anticipation, and left us feeling good all over. And we can't think of a better summer/beach read than this!
Close Sisterly Love
Dual Storylines
Lost/New/Rekindled Love
Small-town life
Delia Owens, Debbie Macomber, Catherine Bybee, and Jenny Hale
Contemporary women's fiction with small town tropes
Multiple POV and storylines
Violet Figg and her sister Trudy have lived a quiet life in Sugar Bend, Alabama, since a night forty years ago that stole Trudy's voice and cemented Violet's role as her sister's fierce and loyal protector. Now Trudy spends her days making sculptures from found objects and speaking through notes written on scraps of paper, while Violet runs their art shop, monitors bird activity up and down the water, and tries not to think of the one great love she gave up to keep her sister safe.
Eighteen-year-old Maya knows where everyone else belongs, but she's been searching for her own place since her grandmother died seven years ago. Moving in and out of strangers' houses has left her exhausted. After seeing a flyer on a gas station window for a place called Sugar Bend, Maya chooses to follow the strange pull she feels and finds herself on the doorstep of an art shop called Two Sisters.
When a boat rises to the surface of Little River in the middle of the night, the present and no-longer-buried past collide, and the future becomes uncertain for Maya, Violet, and Trudy. As history creeps continuously closer to the present and old secrets come to light, the sisters must decide to face the truth of what happened that night forty years ago, or risk losing each other and those they've come to love.
Genre: Women's Fiction
Published: October 2022
The Story-Inspired Goodies
Salted Citrus & Driftwood Candle
We imagine the sister's gift shop smells like this…a hint of citrus and driftwood.
The Sugar Shack is known for it's lemonade, and nothing's better on a hot summer day than something cold and sweet.
Everything better with a little sea salt…life, chocolate, and most certainly these delicious lemony cookies!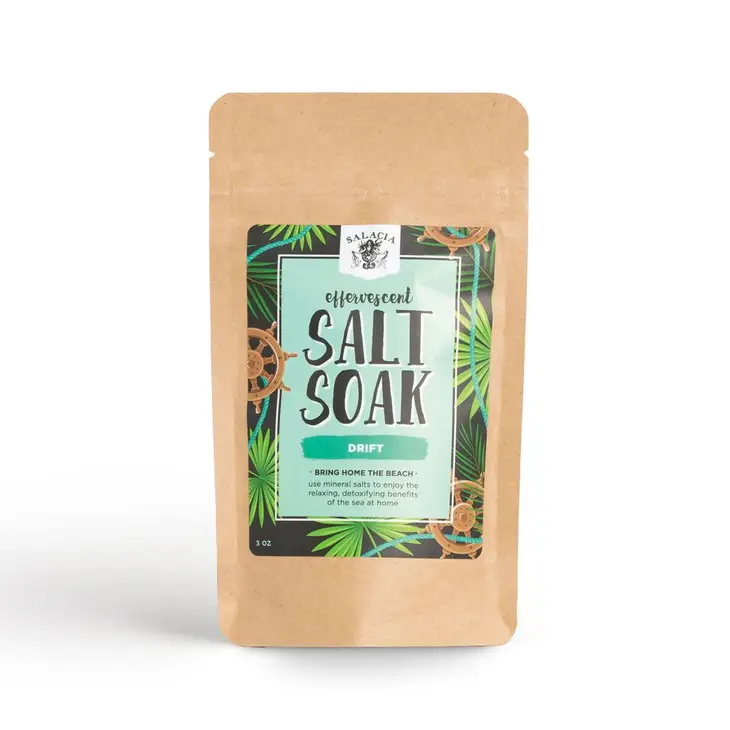 Drift Effervescent Salt Soak
With the scent of citrus, coastal botanicals, and the sea, you'll swear you're relaxing on the beach without a care in the world.
Starfish & Shells Notepad
Trudy lives her life writing notes and making art from shells and beach finds. It's almost like this little notepad was created just for her.
We will donate a portion of the profits of this box to the Alabama Audobon, a non-profit with many programs to protect Alabama's coastal bird populations including  the Alabama Coast Bird Stewardship Program which provides critical protection and monitoring of Alabama's sensitive beach nesting birds in Mobile and Baldwin counties. The Program focuses on the Audubon Coastal Bird Survey and continued breeding and overwintering success of the following 11 focal species of concern: Wilson's Plover, Snowy Plover, Piping Plover, American Oystercatcher, Red Knot, Sanderling, Short-billed Dowitcher, Least Tern, Black Skimmer, Reddish Egret and Brown Pelican.
Other Boxes You Might Enjoy