A Characters & Candles Box
The idea that books, for some, are a way to capture and relive old memories is nothing new. The idea that someone could hold a book and feel the emotions of the person who last owned it intrigued us. 
That the book, or rather books, that enthralled the main character in this story tell opposites side of a tumultuous love story – a he-said-she-said tale of perspectives of a love affair – made this one of those reads we just couldn't put down. It's almost like getting to read three books in one!
Our hat is off to the author who managed to capture three distinct voices and points of view, each of which drew us in and kept us up late itching to see how everything would work out in the end.
If you love a little history with your love story, a little drama with your romance, a little misunderstanding with your forbidden passions, you'll love this book. 
Three books in one
Fantastic historical world-building
Great tension
Elements of mystery
An unexpected romance
Twists and turns and a completely satisfying ending
Kate Atkinson, Taylor Jenkins Reid, and Rachel Linden
Historical romance with just a touch of magical realism
Multiple POV and storylines
Rare-book dealer Ashlyn Greer's affinity for books extends beyond the intoxicating scent of old paper, ink, and leather. She can feel the echoes of the books' previous owners—an emotional fingerprint only she can read. When Ashlyn discovers a pair of beautifully bound volumes that appear to have never been published, her gift quickly becomes an obsession. Not only is each inscribed with a startling incrimination, but the authors, Hemi and Belle, tell conflicting sides of a tragic romance. 
With no trace of how these mysterious books came into the world, Ashlyn is caught up in a decades-old literary mystery, beckoned by two hearts in ruins, whoever they were, wherever they are. Determined to learn the truth behind the doomed lovers' tale, she reads on, following a trail of broken promises and seemingly unforgivable betrayals. The more Ashlyn learns about Hemi and Belle, the nearer she comes to bringing closure to their love story—and to the unfinished chapters of her own life.
Genre: Historical Romance/Magical Realism
Published: March 2023
Inspired by Belle's memory of her mother's scent, this candle will fill a room with hints of Lily of the Valley, rose, and rain.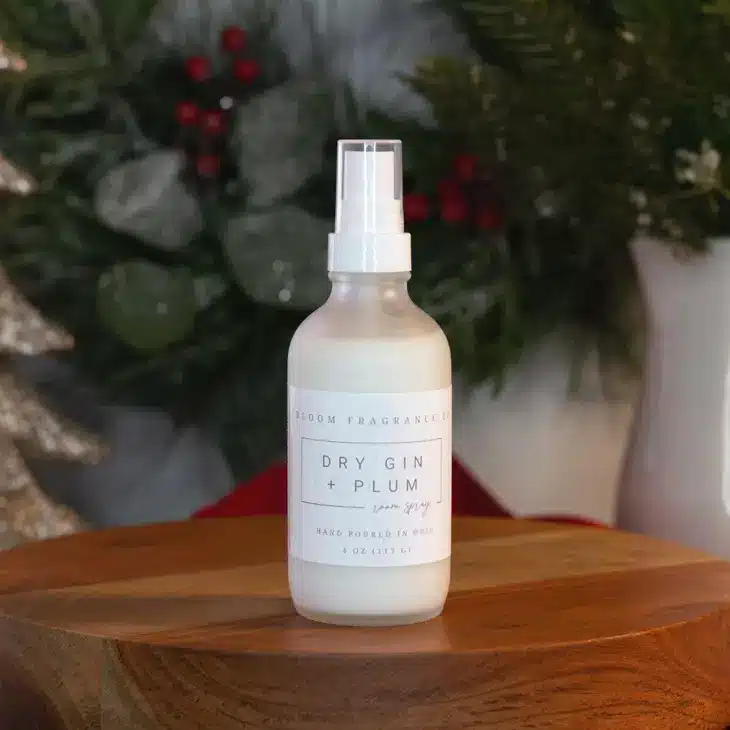 Dry Gin & Plum Room Spray
Hemi's drink of choice is gin and tonic. This room spray has all the herbal goodness of a good gin with just a touch of something sweet and fruity.
Vintage Rose Postcard Set
Belle and Hemi fell in love at Rose Hollow, home to her beloved horses. This ten postcard set is a nod to both that place and time.
Like any professional book collector, when Ashlyn fails to convince Ethan to help her, she resorts to her secret weapon…sticky notes!
Cake Batter Lemon Cookies
Tea with Marion is freshly baked cookies at a table polished with lemon oil. These cookies reminded us of that particular afternoon tea.
Champagne flowed freely in the circles Belle traveled. From her father's lavish dinner parties to her ill-fated engagement party, a little bubbly never hurt.
We will donate a portion of the profits of this box to Bright Kids Charity a Ukrainian grassroots charity committed to providing underprivileged children with the support they need to create a brighter future.
This organization is a team of dedicated humanitarians who want to make a difference. BKC is focused on supporting Ukrainian children affected by the war – forcibly displaced people, disabled children, those living in besieged areas and contact zones and those raised in single-parent families who rely on government resources that no longer exist to survive.
Other Boxes You Might Enjoy