Rose Petals & Crow Feathers
A Plots & PossibiliTeas Box
We love a good mystery. Especially when it involves an amateur sleuth and a trusty side-kick. Sprinkle in cool weather in New England, a centuries-old travesty of justice, and the ability to talk to ghosts…we can't get to our favorite cozy reading spot fast enough.

We loved Eliza's sassy nature and big heart. We love the connection between her and Murphy, her newly adopted Great Pyranees, and we loved watching her learn to trust her gifts and see them in a positive light.
Small-town reporter discovers big secret
Animal rescue and adoption
Historical flashbacks
Spooky by not scary elements
Satisfying ending
Ellery Adams, Louise Penny, and Mary Kay Andrews
Paranormal meets cozy mystery with a little historical
This box will begin shipping on November 15th.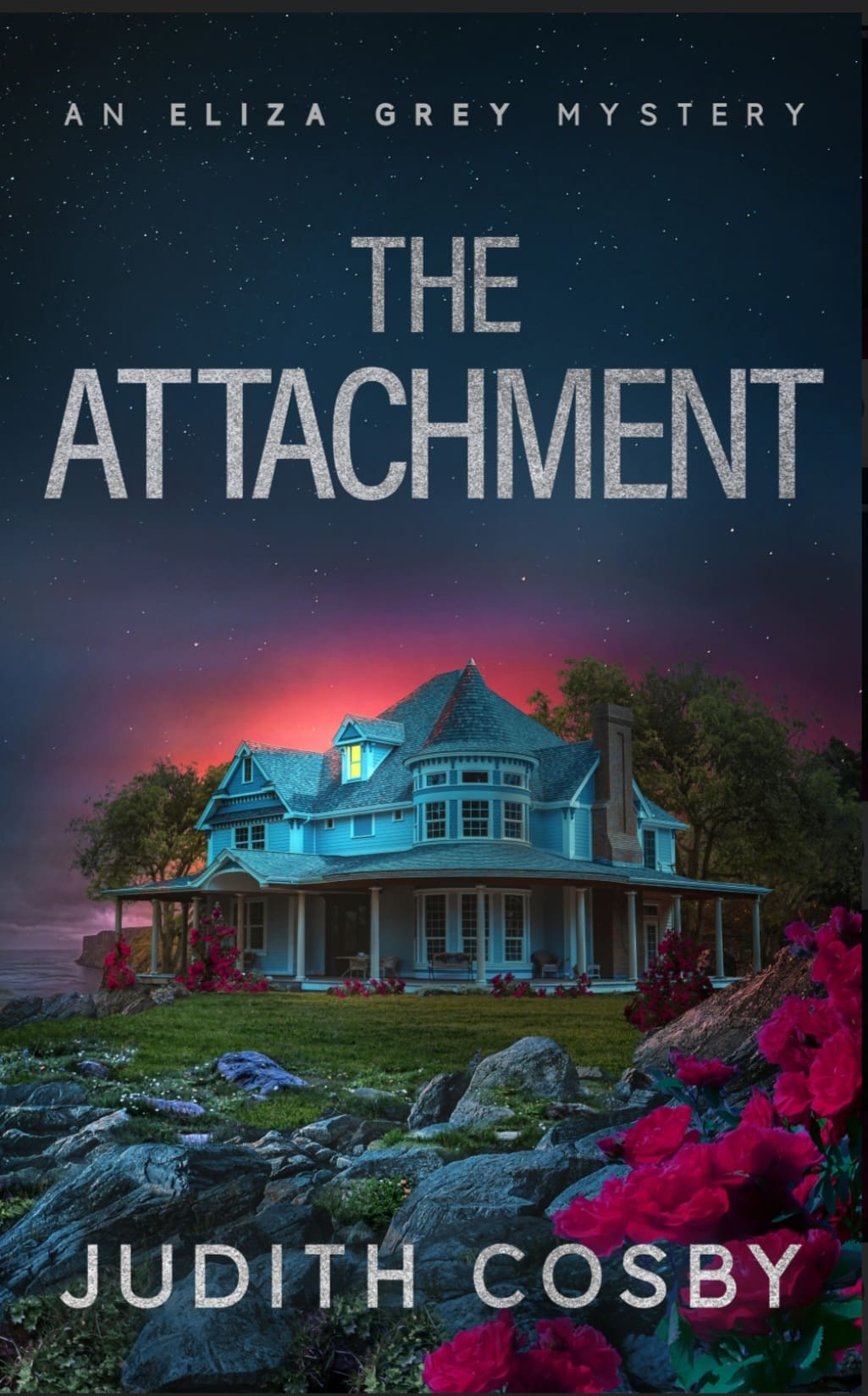 Eliza Grey has always had a supernatural gift. She knows things. Unseen things.
As a child, she held her gift close. Only her brother knows about the ghost who claimed Eliza on a beach when she was five. This tortured apparition, the one she calls the Wet Lady, promised their paths would cross again. Now a writer for a local newspaper in a Massachusetts seaside town, Eliza's latest assignment leads to the discovery of a lone grave and a forgotten family burial plot. Honor Brown died in 1808. Honor's mysterious death, ruled a suicide, sets off Eliza's inner knowing.
With the assistance of an unlikely group of friends and her new furry sidekick, a Great Pyrenees named Murphy, Eliza unearths Honor's truth. But peeling away the layers of a 200-year-old mystery isn't easy. Especially when Eliza uncovers a web of deceit leading back to the town's mayor, who not only thwarts her investigation of the past but endangers her present.
Destined to relinquish herself to this tormented soul, can Eliza uncover the truth before her mind and body are no longer her own?
Genre: Paranormal Mystery
Published: October 2023
Inspired by people and places in the book, you'll get Orange Spice Chai, Rose Oolong, Wild Raspberry, and Vanilla Chai. Perfect for an afternoon spent reading.
Vintage Crow Magnetic Bookmark
While the crows in the story drive Eliza and Murphy nuts, this crow is a reader's best friend. He'll hold your page and look handsome doing it!
Rescues Are My Favorite Breed Journal
This journal is a nod to Murphy and Honor at the same time! Rescues truly are our favorite breed, and this bright, colorful journal will give you a place to reflect.
Lemon Poppyseed & Caramel Vanilla Biscotti
Inspired by Murphy's Bakery and Ginny's home baking, these two biscotti's are the perfect partner for the teas and this book.
Nothing says "it's time to figure this out" than the act of putting on a tea kettle. This adorable mini tea pot might be the cutest tea infuser we've ever seen!
For this box, we will make a donation to both The Barking Dog Farm and Life Savers: Skylyr's Passion Rescue.
The Barking Dog Farm is dedicated to rescuing unwanted, sometimes sick, or mistreated animals by providing rehabilitation through vet care and training and finding permanent loving homes. They are a small home-based rescue focusing on rescuing and rehoming Great Pyrenees, great pyr mixes, and farm type dogs. We also help save puppies and kittens as space allows.
LifeSavers: Skylyr's Passion Rescue is dedicated to helping pets help people and people help pets. They focus on matching homeless pets with potential adoptive families. We are just people who happen to love animals and believe that unwanted pets deserve a chance. We have developed a network of amazing like-minded people who foster, transport, volunteer, and support.
Other Boxes You Might Enjoy