Sample Chapter Reviews – Week of June 18th, 2023
Why do sample chapter reviews?

I am constantly on the hunt for books to read, both to feature in our boxes, and just for my own personal enjoyment. With so many options out there, and having purchased and downloaded so many books only to be completely disappointed within the first few pages, I no longer purchase any book without reading the sample chapters. 
These are the eight book sample chapters I've read in the last week, what I thought of them, and if they were good enough to make it onto my TBR list.
Genre: Small-Town Fiction/Women's Fiction

These sample chapters have everything I love about small town fiction: sassy, interesting characters, one of whom is a small town legend, the other is an out-of-towner, down on her luck (aka recently single and with good reason!) and looking for a change.
Judging by the sample chapters, this checks all the tropes I love about women's fiction and would make for a great, light-hearted, HEA beach read.
Is this going on my TBR list? 
Yes. I'm a sucker for small-town women's fiction. Can't help it. Gives you all the feels and a happy ending too.
For most of her eighty years, Mary Jackson has endured the steady invasion of tourists, influencers and real estate developers who have discovered the lakeside charm of Good Hart, Michigan, waiting patiently for the arrival of a stranger she's believed since childhood would one day carry on her legacy—the Very Cherry General Store. Like generations of Jackson women before her, Cherry Mary, as she's known locally, runs the community hub—part post office, bakery and sandwich shop—and had almost given up hope that the mysterious prediction she'd been told as a girl would come true and the store would have to pass to…a man.

Becky Thatcher came to Good Hart with her ride-or-die BFF to forget that she's just turned forty with nothing to show for it. Ending up at the general store with Mary is admittedly not the beach vacation she expected, but the more the feisty octogenarian talks about destiny, the stronger Becky's memories of her own childhood holidays become, and the strange visions over the lake she was never sure were real. As she works under Mary's wing for the summer and finds she fits into this quirky community of locals, she starts to believe that destiny could be real, and that it might have something very special in mind for Becky…
Genre: Historical Romance
Some authors can write just one chapter and root you firmly in another time and place. These sample chapters did that for me. 
Plus, the sample ended with a kidnapping…so of course I want to know what happens next! This book feels like Indiana Jones meets Enola Holmes.
Is this going on my TBR list? 
Yes. Ancient Egyptian artifacts, archeology, a kidnapping, a treasure hunt, and adventure? I mean, what's not to love?
1907: The dawn of Egyptology is a time of imperialism and plunder, opulence and unrest, and Dr. Warren Ford, esteemed archaeologist, is the man of the hour. His daughters—intellectual Lila, on the eve of her debut as a Manhattan socialite, and nonconformist Tess, who dreams of following in his footsteps—have always lived in his shadow, and their lives couldn't feel more different. But when a secretive organization seeks to find a lost relic legendary for its dangerous power, it isn't Dr. Ford they turn to—it's his two remarkable daughters.
A legendary artifact known as the Serpent's Crown.
Rumored to reside in the mysterious Tomb of the Five Ladies, the Serpent's Crown will only be found by solving a seemingly impossible riddle that will open the tomb—and the organization believes that one of the Ford daughters holds the key to deciphering the code. What was supposed to be an elegant debutante ball for elder sister Lila quickly turns sinister when Tess is kidnapped and put on a ship across the Atlantic. When Lila and her father realize that Tess's life is in danger, they must act quickly to track her down and stop the Serpent's Crown from falling into the wrong hands.
A puzzle three millennia in the making.
A race for the Crown begins, with Lila and her father in hot pursuit of the organization and Tess. With lives at stake, the fractured family must keep their wits about them, find the artifact, and escape the ruthless men who are also determined to possess the Crown and use it to their own advantage—no matter the cost.
Genre: Small Town Romance/Sister Fiction
This is another small-town fiction title, with three sisters, secrets, drama, and of course, an inn. In the sample chapters, the author creates great tension between the sisters, and makes each of them distinct and memorable.

This feels like another great beach/summer read. Heartfelt, light, and all the things I love about this kind of fiction.
Is this going on my TBR list? 
Yes! Absolutely. It's the kind of book that is so easy to build a box around, and just makes you feel good.
After the death of their beloved aunt, the estranged Burke sisters reunite at their childhood home for an unforgettable summer, each harboring a secret. With their family once again at a turning point, they must overcome their differences to discover what the future holds for the lakefront house and each other.
Leah's marriage is over, which somehow still doesn't uncomplicate matters when she reconnects with her first love. Emma is tired of being the responsible one, stuck in her hometown by obligation to her family and by feelings for someone she can't have. Sadie's life in New York has all but fallen apart, and she's haunted by the mistakes she made that led her so far away from home in the first place.
But when they learn that their ancestral estate is in danger of foreclosure, the sisters must find a way to mend the rifts between them to save the only true home they've ever known—and with it, maybe they can stitch themselves back together too.
Genre: Women's Crime/Thriller

It's hard to go wrong with a Nora Robert's novel. She's a pro at character and plot development. That the protagonist happens to be an Army brat and from Baltimore (I'm an AF brat and Army wife and used to live in MD!), may have set up my expectation, but the book delivers. 

The sample ends when the main character walks into her apartment and finds her roommate murdered. Of course, I wanted to read more!
Is this going on my TBR list? 
Yes! I've been on a bit of a mystery/thriller binge lately, so this is absolutely going on my list.
Former Army brat Morgan Albright has finally planted roots in a friendly neighborhood near Baltimore. Her friend and roommate Nina helps her make the mortgage payments, as does Morgan's job as a bartender. But after she and Nina host their first dinner party—attended by Luke, the flirtatious IT guy who'd been chatting her up at the bar—her carefully built world is shattered. The back door glass is broken, cash and jewelry are missing, her car is gone, and Nina lies dead on the floor.

Soon, a horrific truth emerges: It was Morgan who let the monster in. "Luke" is actually a cold-hearted con artist named Gavin who targets a particular type of woman, steals her assets and identity, and then commits his ultimate goal: murder.

What the FBI tells Morgan is beyond chilling. Nina wasn't his type. Morgan is. Nina was simply in the wrong place at the wrong time. And Morgan's nightmare is just beginning. Soon she has no choice but to flee to her mother's home in Vermont. While she struggles to build something new, she meets another man, Miles Jameson. He isn't flashy or flirtatious, and his family business has deep roots in town. But Gavin is still out there hunting new victims, and he hasn't forgotten the one who got away.
Genre: YA Thriller/Suspense
This book is all about voice. I don't read a ton of YA fiction outside of fantasy/dystopian, but I was entertained by these sample chapters. We get to meet two characters, presumably the Agathas and they are, on the surface, as different as can be. But there is already a thread of possibility that these two girls – one popular and the other a shy, nerdy type, are going to find common ground and become friends. The blurb promises a mix of Agatha Christie and Veronica Mars. Okay, I'm in.
Is this going on my TBR list?
Sure! There are other books I'll likely read first, but when the mood strikes, I suspect this will be a fast, easy, highly entertaining read.
Last summer, Alice Ogilvie's basketball-star boyfriend Steve dumped her. Then she disappeared for five days. She's not talking, so where she went and what happened to her is the biggest mystery in Castle Cove. Or it was, at least. But now, another one of Steve's girlfriends has vanished: Brooke Donovan, Alice's ex–best friend. And it doesn't look like Brooke will be coming back. . .
 
Enter Iris Adams, Alice's tutor. Iris has her own reasons for wanting to disappear, though unlike Alice, she doesn't have the money or the means. That could be changed by the hefty reward Brooke's grandmother is offering to anyone who can share information about her granddaughter's whereabouts. The police are convinced Steve is the culprit, but Alice isn't so sure, and with Iris on her side, she just might be able to prove her theory.
 
In order to get the reward and prove Steve's innocence, they need to figure out who killed Brooke Donovan. And luckily Alice has exactly what they need—the complete works of Agatha Christie. If there's anyone that can teach the girls how to solve a mystery it's the master herself. But the town of Castle Cove holds many secrets, and Alice and Iris have no idea how much danger they're about to walk into.
Genre: Small Town/Friendship Fiction
I always appreciate when an author is willing to explore themes of mental health, especially in fiction. This book dives into the devastation left behind when one of a close group of friends commits suicide.  In just these few short sample chapters, I already empathized with these women and can't even imagine how hard it would be to wake up to this reality.
Is this going on my TBR list?
Maybe.  The blurb seems to promise that the rest oft he book will provide some catharsis and an uplift for this heavy subject. But, I know me, and I would have to be in the right mindset to delve any deeper into this book. However, I will say that what I read so far was handled with respect and was very compelling. The next time I really want to dig deep into all my feels, this would be a good one.
People like Feeney Simms don't commit suicide. Beautiful, charismatic, mother of two, wife to a handsome, successful husband, beloved by her friends—this is not the typical picture of a tortured soul. But one summer night, Feeney drives to the beach and swallows a handful of pills. No note, no explanation, nothing. Like that, she's gone.

Faced with this loss, Ali, Max, and Liddy, Feeney's closest friends, are left reeling, grappling with the devastating cocktail of grief, guilt, and anger that's left in the wake of a suicide. In a desperate attempt to avoid further loss, the three women make the unorthodox (and very Feeney-like) decision to hold their own funerals while they are still alive—and the experience changes each of them in ways they couldn't have imagined.
Genre: Friendship Fiction
I probably smiled more reading these sample chapters than any of the other books this week. The voice is funny and a bit snarky, kind of everything you'd expect from a man forced to live in a retirement community, more or less against his wishes. 

What I read gave me some A Man Called Otto vibes.

Is this going on my TBR list?
Maybe. As the main characters in this book are "retired" and I tend to be more drawn to action, I'm not convinced by the sample that I'd dig the rest of the book. Again, what I read was written well, the characters were memorable and distinct, I would just have to be in a very specific mood.
Widower Noah Shilling considers Clarion Court to be less an independent living community and more a prison. But there may be hope for the place yet. The newest resident is bold, eccentric, rule-breaking Cassandra Joyce—whom, as it turns out, Noah met long ago in college.
As Noah and Cassandra get reacquainted, major changes at Clarion Court force them both to reevaluate their living situation. When Noah invites Cassandra to rough it with him at his Cape Cod cottage, the old friends must decide whether they should risk embarking on the next stage of their journey together.
But moving forward means coming to terms with the past and relying on each other to do so, which is something the stubbornly independent pair may not be ready for. They've come this far on their own, and unless they can reconcile a lifetime of emotional baggage, the road they started down together may lead instead to parted ways.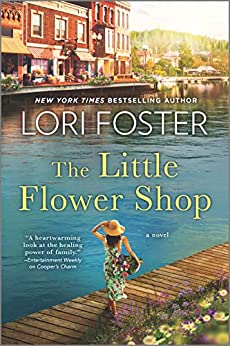 Genre: Contemporary Romance

I really wanted to love this one. It held a lot of promise…it's got all the earmarks a sweet romance that I usually love. But for me, this one jumped so quickly into the romance aspect, it reminded me of my barhopping days in my early 20s. 

Maybe it's just me, but I need a little build-up before the flirtation. I want to get to know the main character a bit, who she is outside of her romantic interests. For me, this felt like the book was missing the first chapter, but if you want a romance, and want to jump right into that romance, you'll probably enjoy this book.

I do think the characters are interesting and there is the promise of good chemistry between them.  It just presented too quickly for me to really relate and root for that romance to happen.

Is this going on my TBR list?
Meh. Probably not. For the reasons I mentioned above, I'll probably skip this one. It's had pretty good reviews from other readers, so I could be totally wrong. Style-wise, this book just didn't work for me.
Since her divorce, Emily Lucretia—affectionately known as the flower lady to the people of Cemetery, Indiana—has been focused on her flower shop and taking care of her aging aunt and uncle. Her love life is hardly the centerpiece of her busy days. 

Saul Culver, the town's favorite bachelor and owner of the local barbecue joint, has been interested in Emily for a while. But as much as Emily knows about flowers, she can be a little oblivious to her own appeal. Saul is determined to show her just how special she is.

Saul isn't the only one trying to get Emily out of her shell. Well-meaning locals have started tagging photos of Emily with #theflowerlady on social media—and now the entire town is involved in finding her Mr. Right. Saul won't give up easily. He's finally caught her attention, and he's determined to convince Emily—and the town—that this is the real deal and not just some passing trend.
Links to books on this page go to Amazon for which I am an affiliate. If you purchase a book after clicking a link, Fiction Flock does receive a small commission. However, the opinions expressed here are mine and books reviewed/read are chosen by me.