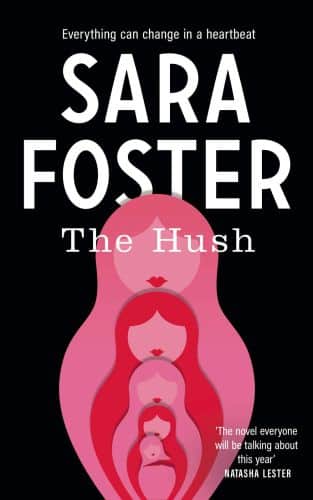 For many of us, the overturning of Roe vs. Wade, came as a shock and felt like a slap in the face to women's rights. Regardless of your politics, there is no denying that the change of this law in our country has impacted women, largely in a negative way. 
This book explores and extrapolates what life under a total banning of abortion and more obtrusive government control over women's reproductive rights might look like.
The protagonist is a teenage girl who finds herself pregnant in the midst of a national birth rate crisis. Newborns are dying and no one knows why.
In her world, pregnancy tests and their purchase are regulated and monitored by the government, watches are worn by the entire population to track their location, conversations, and health, and young pregnant women are disappearing. After stealing a pregnancy test, she soon finds herself targeted by local law enforcement but a much bigger, seedier force is at play.
While this doesn't include the religious overtones of Margret Atwood's, The Handmaid's Tale, it was hard not to see similarities in the narrative – pregnant women are precious, in so much as they can provide babies and not much more. But that just gives them all the more reason to band together and fight to protect their rights.
For the courage to tackle such a controversial topic in a relatable way, for the complicated mother-daughter relationships explored in the book, and for the reminder that sometimes the horrible truth is exactly what it seems, this book earns 4.5 stars from me.
Lainey's friend Ellis is missing. And she's not the only one.
It's been six months since the first case of a sudden epidemic—when a healthy baby wouldn't take a breath at birth—and the country has been thrown into turmoil. The government has passed sweeping new laws to monitor all citizens. And several young pregnant women have vanished without trace.
As a midwife, Lainey's mum, Emma, is determined to be there for those who need her. But when seventeen-year-old Lainey finds herself in trouble, this dangerous new world becomes very real. The one person who might help is Emma's estranged mother, but reaching out to her will put them all in jeopardy …
The Hush is a new breed of thriller, an unflinching look at a society close to tipping point and a story for our times, highlighting the power of female friendship through a dynamic group of women determined to triumph against the odds.
Do you enjoy reading fiction books that delve into current political and social events?
Links to books on this page go to Amazon for which I am an affiliate. If you purchase a book after clicking a link, Fiction Flock does receive a small commission. However, the opinions expressed here are mine and books reviewed/read are chosen by me.