When a Book Inspires You To Start a New Blog
Call me crazy, but I have an unshakable belief that books end up in my hands for a reason. Somewhere out there, my magical fairy bookmother sees that I am struggling to find inspiration or need a little pick-me-up and she sends the perfect book my way. 
Her latest fictional book gift? This book: The Minuscule Mansion of Myra Malone, by Audrey Burges. Not only did these 338 pages give me a much-needed magical realism fix (I mean, who does need a little more magic in their life), and inspire our latest Characters & Candles box, it also, in many ways, gave me permission to stop fighting the angst that comes with trying to make social media videos (which I totally get is all the rage right now), and just do what feels right, what comes naturally. 
And that's writing.

Your girl here has a degree in English and an MFA in Creative Writing. That's not to say that anyone with a penchant for writing can't make great videos, it's just not something I feel like I'm very good at, mostly because I just don't feel comfortable on camera.
Much like Myra Malone, the introverted and traumatize but extremely creative protagonist in this story, my hope is that by writing more, in giving you, my dear readers, a bit of me in written form, we can forge a connection. That you will still be able to hear my voice in the posts made here and be inspired in your own way. Or at the very least, be entertained and find a few new book recommendations, should you need them.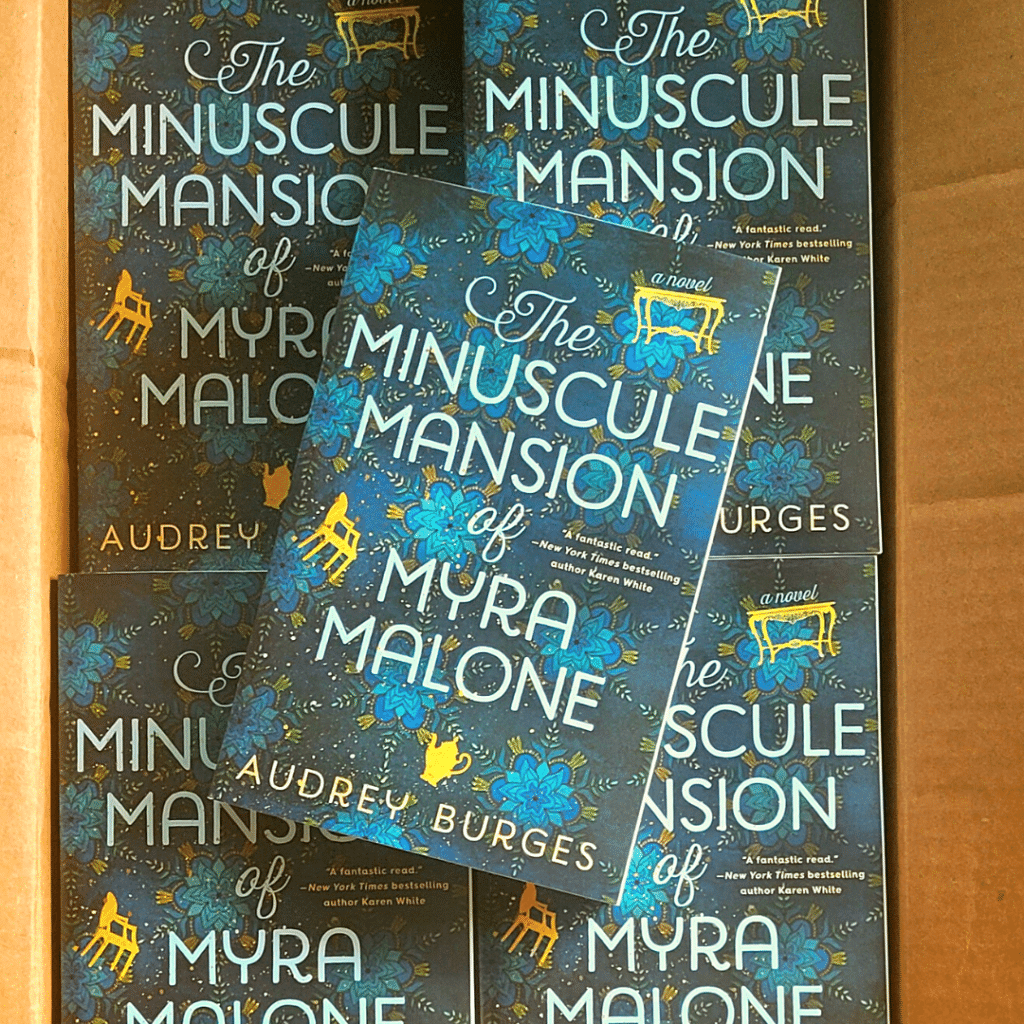 Here's More About This Book
As I mentioned, this book is a brilliant addition to my magical realism library. If you love books from Heather Webber, Amy E. Reichert, and Rachel Linden, you'll love this book. Here's the blurb:
From her attic in the Arizona mountains, thirty-four-year-old Myra Malone blogs about a dollhouse mansion that captivates thousands of readers worldwide. Myra's stories have created legions of fans who breathlessly await every blog post, trade photographs of Mansion-modeled rooms, and swap theories about the enigmatic and reclusive author. Myra herself is tethered to the Mansion by mysteries she can't understand—rooms that appear and disappear overnight, music that plays in its corridors.
Across the country, Alex Rakes, the scion of a custom furniture business, encounters two Mansion fans trying to recreate a room. The pair show him the Minuscule Mansion, and Alex is shocked to recognize a reflection of his own life mirrored back to him in minute scale. The room is his own bedroom, and the Mansion is his family's home, handed down from the grandmother who disappeared mysteriously when Alex was a child. Searching for answers, Alex begins corresponding with Myra. Together, the two unwind the lonely paths of their twin worlds—big and small—and trace the stories that entwine them, setting the stage for a meeting rooted in loss, but defined by love.
Are You a Magical Realism Fan? Have You Read This Book? What Did You Think?